The Must Have Apps for a Successful 2021 University Experience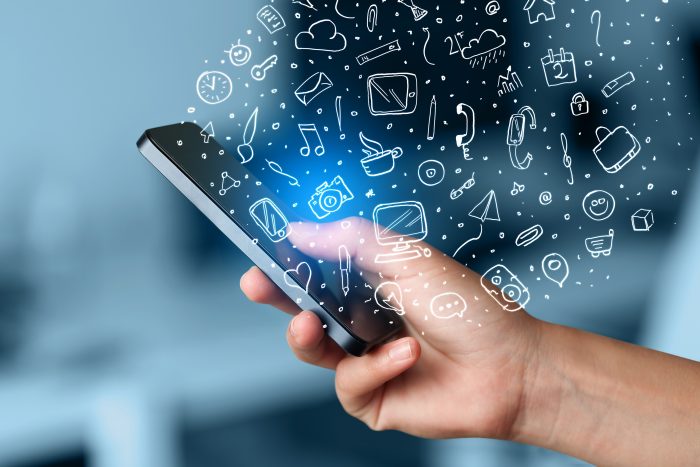 These days there is an app for everything. No matter what you need, you can probably find one that can help you. That's why it's good to know about all of the useful apps that are out there that could help you with your student experience. Some you might've heard of and some you might not. They're not all boring either, there are plenty of apps to make sure you have a good time too. If you're looking to find some that will help you while at uni then here are our recommendations:
Student discount apps
We are sure you're aware of student discount apps, but do you use them? They're really worth it because, in the long run, you could save a lot. Plus, you'll really miss the discounts once the opportunity has gone! There are plenty to choose from with Unidays and Studentbeans being the most popular and you can get literally anything from clothes to food. They also tend to vary in the places that they have discounts for so it's worth searching through them before you make any purchases. Student life can be expensive, so don't spend where you don't need to!
RefMe
Referencing is dreadful, we know. No matter how many times you're told, you still find yourself sat there asking "am I doing this right?". That's why this app is going to save your day. RefMe is an app that will create references in whatever format you need just by scanning the book's barcode. It really is that simple and it'll save you a lot of time and effort. This will come in handy to use as you read and write because there is nothing worse than having to go back and find the book you used. As sad as it is, in university you're going to be referencing a lot, so this is a must!
Houseparty
Depending on how this year goes, a good video call app might come in handy. You've probably done your fair share of calls and are pretty prepared, but if you haven't tried this app, you should! Houseparty is great for calling lots of friends at once but not only that, they also have games you can play! Heads Up, Draw Fast, Trivia are just some of the options they have on their app. It's the best way to make your calls a lot more fun and a great way to bond with your university friends. A great way to stay in contact with people no matter where you are in the world and enjoy yourself while you do!
Drinking game apps
Speaking of games, drinking games are soon to be a part of your life. You might want to bond with housemates and have a drink every now and again but here's a fun way to do it. If you haven't heard of Ring of Fire then prepare yourself, because it's a crazy one. It's played with cards and each card has a different rule which usually means someone ends up drinking. There's also a big cup in the middle which people might add their drink to depending on the card they've pulled. Thankfully though, you don't need a pack of cards these days as there is an app! And the app will tell you all of the details (and easily forgettable rules) you need to have the best time. This is just one of the many drinking game apps available. Other options include Picolo, Never Have I Ever and Most Likely To. They're perfect for a great night and depending on whether you're stuck at uni over Christmas, you might need something to help pull you through!
Bsafe
Being in university often means nightlife and while that's something to look forward to, it's also important to stay safe while you're out and about. Bsafe is an app with multiple features to keep you feeling reassured about your safety. It includes an SOS button that contacts your guardians, an option to receive a fake call and many other helpful security features. It's a great app to have even as a caution if you ever find yourself in a difficult situation, especially if you're in a new city you don't know. It's also a good one to share with your friends so they can feel better about being out at night too. As the app says, be safe!
Chorma
There's nothing worse than settling in with your new flatmates and finding out they don't keep the place tidy. The last thing you want is all the household chores to be left to you, so Chorma helps you to avoid that. It's one to be spoken about with the people you live with, but it essentially helps you assign and track chores. You can list the chores, choose someone to do each one and set a time for them to do it. You can even create rewards to earn by doing your chores, how cool is that? Hopefully, the app means your housemates will be keeping on top of their duties. Believe us, it's far better than it being left all down to you.
Splitwise
Speaking of housemate issues, depending on how you and your housemates work together you might find you are splitting fees. This could be for food shops, takeaways or even events but a good way to keep track of those finances is through Splitwise. This app is useful in figuring out who owes who money which can often be quite a tricky topic to approach. Once again, you can talk to your housemates about this one but it will definitely be sure to make things easier and ensure nobody tries to dodge paying people back.
With these apps, you'll have many of the typical university problems solved in no time. Make sure to tell your housemates and uni friends about some of these because they really do make all the difference and it might be exactly what you all need for a smooth university experience. There's a bit of everything in there to fit your every need. Let us know of any other apps you swear by in the comments below!