How to Get the Most Out of Studying This Christmas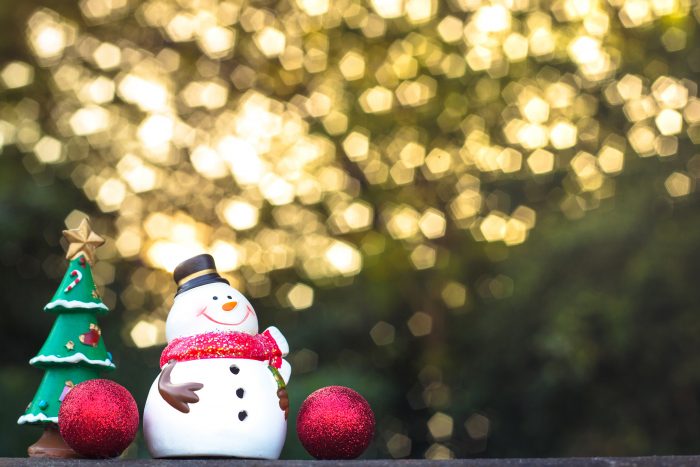 Although it might be nearing the start of Christmas break, unfortunately, it isn't the end of studying. The Christmas period isn't always as fun for university students who still have plenty of work left to do in time for the new year. With a lot of assignments due in early January, it means there's no time to rest. However, it doesn't mean that your studying has to be boring. We've come up with a few study tips to help you over the winter holidays!
Perfect your time management
One thing that's really going to help you to get the most out of your work this winter is understanding time management. A couple of the following tips will help you do just that, but you should consider your time management understanding first. Many time management games have been created to help students like you figure it out. An example would be the Mayo Jar activity:
The story of the game follows a professor who fills up a jar with golf balls and then asks his class if the jar is full. They reply yes. Despite this, he still manages to fill the jar with sand, pebbles and other smaller objects. The idea behind it is that you can fit more things in depending on the order of the placement. This emphasises the need to complete things in the best possible order to get the most work done!
It's all about learning how to prioritise and doing so will help you to get the most out of your work, not just over Christmas but all year round! Keep reading to find out how.
Use a planner
When it comes to deadlines, a planner can come in handy, and you could even stick it on your Christmas list. Depending on how you like to plan, a lot of people look forward to getting a new planner ready for the new year. You could even get an academic planner as an alternative! These run throughout the university year so are a lot more appropriate for students and are a great way to organise your time. You should write in your study planner when your work is due and when you might be taking part in some Christmas activities (to give yourself the time to have some fun!). If you manage your time wisely, there's no reason why you can't enjoy yourself this Christmas.
Create a study timetable
As time management techniques go, a timetable is always a good idea. You can, of course, use your planner for this but it's not a necessity. Write down the hours in a day and make sure to assign some to doing your university work. It doesn't have to be a lot, an hour or two a day is more than enough but it means you'll gradually complete the work in time for the deadline. A study timetable is a good idea all year round but especially when you've got plenty of distractions. It's important to keep on top of things, you'll thank yourself when the new year rolls around.
Make your studying into a game
Speaking of games, a good way to spice up your studying is to gamify your work. You can take a classic game often played during the Christmas season and mix it up to work with what you're learning. Here are some examples you can put a twist on:
Scattergories – This is a fun game to play with a group of people and has been played a lot over zoom recently as there is now an online version! A player will take a dice and roll it to get a letter. Each player then has to think of a word starting with that letter for each category on their sheet. If players say the same word they get 0 points, otherwise they get one point per answer. This would be great for any definitions you need to learn or subject area's you need to revise. It's a fun family-style game to keep you entertained and can be pretty educational if you use it wisely!
Pictionary – If you haven't heard of Pictionary, where have you been? This game is often played at this time of year. It's a game that can be played with friends or even other people on your course. You simply pick out a word without showing anyone and then draw it while the others have to guess. It is usually played in teams to build that competitive atmosphere. For this, you can again use words or phrases related to the work that you need to revise. You won't have more fun studying any other way!
Trivial Pursuit – There's nothing like a game of Trivial Pursuit to get your brain working and now you can do so with your own questions to make it personal to you. The game uses a board and a dice which each person takes turns in rolling. They will then move their scoring card that number of spaces on the board before they are asked a question. If they answer correctly they win a wedge in their scoring card. The aim of the game is to win all the wedges. This is a great one to play with the family and you can simply give them a set of questions to ask you during your round. It's a brilliant way to test your subject knowledge while spending some good family time at Christmas. Just because you've got studying to do, doesn't mean you have to miss out on all the fun!
These are just some suggestions of how you can make your revision fit in with the festive cheer this Christmas. Feel free to get as creative as you like! You might also try putting your own spin on other games such as Guess Who, Scrabble or even Charades. As long as you're learning something along the way then you've been successful.
Create a study group
As mentioned, studying can be boring especially when you're doing it alone. If you're not feeling motivated, ring up some friends and create a study group via video call. You can even pop some Christmas music on in the background if it isn't too distracting. This is also a good idea if you've got group work to do over the winter break. It's always nice to support each other so by working with friends you can help one another and overall just have a fun and productive time. You can even wear your Christmas jumpers if you're really wanting to get in the Christmas spirit!
Ask your teachers questions
As the Christmas period rolls around your teachers are more than likely going to be celebrating the same as everyone else. That's why you must get in any questions you might have about your assignments before it's too late. It's important that you don't leave this till last minute as you'll be less likely to get any answers (and it's never great when they know you've left the assignment till the last minute!). There's nothing worse than feeling stressed at a time when you're supposed to be enjoying yourself so get organised and ask for help where it's needed.
These are hopefully going to be the tips that help you get the most out of your studying over the winter break. Remember as much as working hard is important, you're allowed to have some fun too. As long as you manage your time and workload wisely you should easily be able to do both. Have fun this Christmas, you deserve it!