Living in London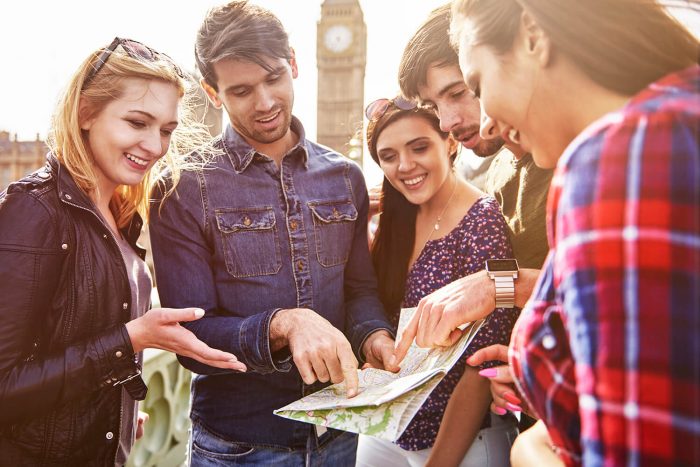 Living in the big city. It's always going to be a daunting one. With London being so huge, you might be worried about how you're going to get around and where to go for certain things. You don't need to know everything from the beginning. Often you learn what you like along the way. But sometimes, it's good to have a guide to start you off. Whether it's travel, nightlife, or places to eat you're curious about, we're here to give you some guidance. Keep reading to find some useful info for anyone living in London.
Where to study?
Starting with one of the most important points, where could you go for study time?? Maybe you've got noisy accommodation and just can't concentrate? Sure, your university might have a library, but it also might get packed by midday, and you could find yourself without a seat. While London can be loud at the best of times, there are a few locations where you can get your head down and produce good work. Here are a few that might interest you:
The British Library
Google Campus
Foyles
The Barbican Centre
Wellcome Collection
Ozone Coffee Roasters
All of these are quiet and perfect locations to study as they're usually filled with many people working away just like you!
Travel
If you don't already know it, the tube will be your hero when you're travelling around London. It's super cheap and accessible, so no matter where you want to go, it'll get you there. Sometimes the tube can be quite busy, so that's worth noting if big crowds aren't your thing (although if that was the case, London is definitely not for you). You can even get Oyster cards! These are cards that you top up and simply scan to go from place to place. It saves having flimsy tickets you might lose or ruin (and then they'll no longer scan).
There are other modes of transport of course like buses. They would be your second-best option for getting out and about. Taxies can be pretty expensive, so unless you're on a night out with friends and you're splitting the bill, these might not be your go-to.
What to do when you're bored
So maybe you've got a spare day to go out and about, but you don't know where to go? London is the best place to be in this scenario because it has everything. And we mean, everything! If you want to learn something new, try the National History Museum. Do you like your films? The British Film Institute might suit you perfectly. If neither of those perks your interest, here's a list of places that might:
Emirates Cable Cars, Greenwich.
Otherworld, Hackney – Video arcade.
Toca Social, Greenwich – Interactive football and dining experience.
Puttshack, Westfield – Mini golf.
Puppy Yoga, Central.
Barbican Conservatory – Tropical plants & wildlife walk.
Hopefully, this is enough of a variety to find something you'd like. But either way, London is an endless pot of fun!
Where to eat
Where to go for fun and where to eat sometimes goes hand in hand, especially when so many places in London offer both. However, we are looking at places where food is the priority. When it comes to cafes and restaurants, everything is getting better and better. Places are becoming more aesthetic, and the food isn't too bad either. Here are some insta-pleasing places we recommend:
Noa restaurant & lounge – which also offers halal food!
EL&N Cafe
Bondi Green
The Ivy Asia
The Jam
Santa Nata
If you're looking for a regular food shop, you might want to stick to your supermarkets as this can get expensive. An alternative, though, is to go to an actual market! Spitalfields Market or Borough Market are just two of many that are available to you in London. They both sell delicious food as well as many other things! Even if you don't end up doing your shop there, they are well worth the visit. And hey, maybe you could even try haggling too.
Nightlife
You can only imagine how many students there are in London, so it's only fair that there's plenty of clubs for them to go to! You might have this idea that a night out in London has to be expensive, but that's where you'd be wrong. There are so many affordable clubs in London, sometimes whether you go on a student night or not! If you want to know the clubs that won't break your bank, then you should check out our post on the 5 best clubs we recommend for London students. It has the perfect variety and means no matter where you are; there won't be a club too far away.
Alternatively, you might decide you want to go to a bar for your evening instead. Noa Restaurant and Lounge and Bondi Green are two restaurants we recommended earlier but did you know they also do the most amazing cocktails? Unfortunately, a cocktail night out can usually end up being pretty expensive. If you're looking for a cheaper alternative, then finding your nearest Wetherspoons is recommended. They never let us down, do they?
Where to work out
Are you a fitness fanatic? If so, you're going to need somewhere to burn off all that energy that won't cost you too much. If you're lucky, you might find that your university accommodation has a gym or that your uni has a gym you can become a member of. These are usually the best to check out first as they'll fit your price range. If those aren't for you, you could try PureGym Piccadilly or The Gym Group Wembley. Both are so cheap! If you're feeling extra brave, The Great Outdoor Gym Company has equipment in multiple locations that you can use for free. How cool is that?
Have you got any recommendations? Comment below and help a fellow student out!