Best Spotify Playlist for Your Freshers Parties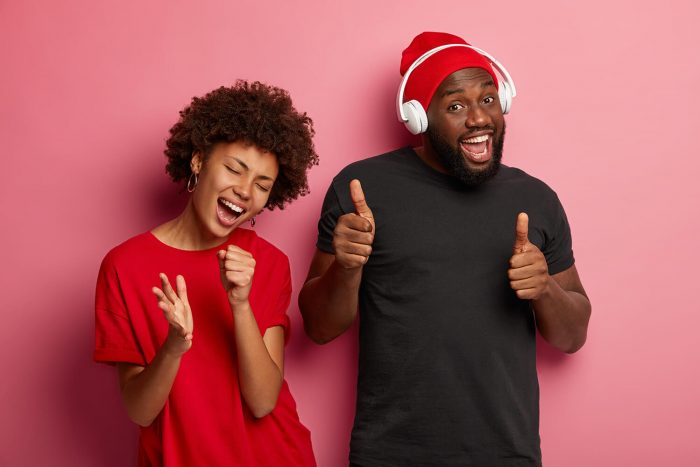 As September rolls around, most people are back to uni or even going for the first time. And do you know what the start of university brings? Freshers. Freshers – the time where new students can mingle, have fun and hopefully make lots of friends for a week. Sometimes even students from other years join in too! There are events everywhere, and people are often hosting their parties as well. However, a freshers party isn't a party without a strong Spotify playlist. Sometimes it's important to have something for everybody, but as long as it's fun, you're doing it right. If you're looking for some recommendations to create the best Spotify playlist for your parties, you've come to the right place.
Anything Doja Cat
Suppose you were on TikTok right at the beginning of its popularity. In that case, you might remember that 'Say So' by Doja Cat was on everybody's videos, and it is one of the reasons she's become such a prominent artist. People were obsessed with the song, and that's because they were obsessed with TikTok too. Now almost any Doja Cat song will trend on the platform with people lip-syncing to their favourite parts. That's why any music by her is sure to be well received. Most people will know the words already, and there's nothing better than bonding over your TikTok addiction. Songs like 'Need to Know' and 'Kiss Me More' are trendy right now, so make sure to stick them on the playlist!
Body (remix) by Tion Wayne
Hip-Hop/Rap is popular with the university crowd, with artists such as Aitch, ArrDee and Aj Tracey being the favourites, so it's no surprise they also do well on TikTok. If you're looking for another song that went completely viral, 'Body' is the ideal tune. This song went wild and had its signature moves that everybody showcased in their videos. It's a song that'll get people singing and dancing at your party, and there's nothing better than that! Almost everybody knows the iconic lines, so this is one that everyone can join in on! It's also often received by a very different group than Doja Cat, so it'll add some variety for your friends to enjoy.
Something from 2008 – 2010
If you ask young people what their favourite time in music is, many will say 2008 – 2010. No one really knows why but that time seemed to hit so well, and every song is a banger. There's no doubt that your party would know all the words to these songs, and it also is a significant bit of nostalgia for everybody. The second one of those songs hits the speakers, the whole room will be celebrating, and that's exactly the kind of response you want. Any of these songs will be perfect:
Kiss Me Thru The Phone by Soulja Boy
Break Your Heart by Taio Cruz
Dangerous by Akon
Club Can't Handle Me by Flo Rida
Replay by Iyaz
Like a G6 by Far East Movement
Airplanes by B.O.B.
Dynamite by Taio Cruz
Friday by Riton (feat. Mufasa & Hypeman)
If it's a Friday, then this song has to be played. Sorry, it's just the law. This song made the rounds a lot during summer, and it's because it puts everybody in a good mood and gets them excited for the weekend. Even after freshers, if you're having a party to celebrate a long week of studying then, this will be loved by all. It's in the genre of house music, so the kind of party song you'll find in clubs. It'll have everyone on their feet, dancing away and most of all, just enjoying themselves. It's also a great song to play if you're hosting pre's to prepare for the night ahead. It fits all occasions and most of all; it's a good laugh!
The entire Mamma Mia album (1 and 2)
Okay, maybe not the whole album, but no one will love you more than if you blast out some classic ABBA songs. If you really want to win over the party, it's just essential. A bit of 'Dancing Queen', 'Gimme! Gimme! Gimme!' and 'Volquez Vous' will be perfect for a singalong and will have everyone's voices aching from belting it out. Realistically, you can't go wrong with these because who hasn't seen the Mamma Mia films? No one. Choose your favourites, maybe even do it as a surprise and watch everyone's eyes light up as they play. It's magical!
In My Feeling's by Drake
You may have heard Drake has a new album, Certified Lover Boy, out at the moment, and if you've got any dedicated Drake fans in your friendship group, it could be a strong choice. If not, though, you might want to go for something a bit more classic to guarantee a good reaction. Another song that was trending on TikTok once upon a time (what doesn't these days?) is 'In My Feeling's', and as a result, everyone knows it. Especially the line that goes, 'KeKe, do you love me?' Drake, in general, is such a well-loved artist from the university crowd, so you can't go wrong, but with this song? They'll be living their best lives.
These are just some of the many, many options you have for your freshers' party. You've got to remember it all depends on the crowd. And if you're still struggling to put something together? Try searching freshers party on Spotify and see if any of the already created playlists suit you!
Have you got any more freshers song recommendations? Make sure to comment below and share them with us!