Advice: Experience of Being a Student Athlete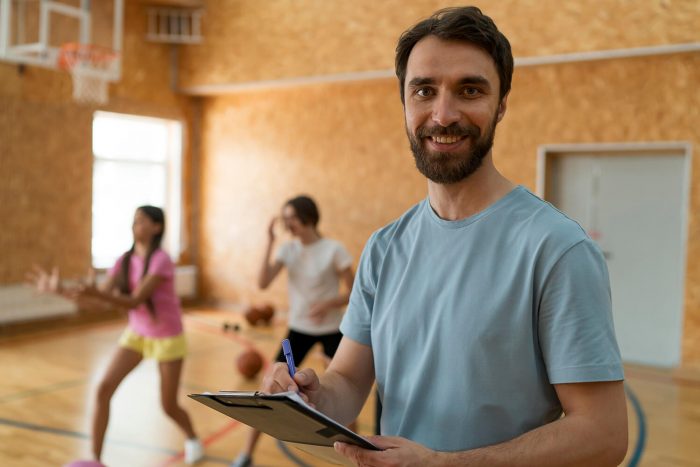 There's a lot of pressure while being a university student, but that can get even worse when you're a student-athlete. Not only have you got to keep on top of your studies, but you've also got to keep on top of your fitness too! Can you manage it all? If the answer feels like no, then this post is for you. It doesn't have to be unmanageable, and we are going to show you how! Here's our advice to navigate university as a student-athlete.
Consider your uni choice
A pretty important one to start off with! If you've yet to start uni, then this might be one point that appeals to you. If you're planning to study a sport at university, by all means, go for it! But make sure that the university is right for you. Many students-athletes jump in headfirst because they've seen the sport aspect and loved it, but it could end up with you being disappointed in other areas. Things such as your social life, academic studies, and even the location should be prioritised just as much before choosing where you want to go. You don't want to regret your decision!
Exercise in the morning
This can completely depend on your own workout routine but sometimes exercising before you start the day can actually be really useful. You're more than aware of how good you feel after you've worked out, and there's nothing better than feeling energised throughout your school day. If you find it works better, schedule your workouts earlier rather than later. This also means your evenings can be dedicated to studying, societies or even going out with your friends!
Make a schedule
Speaking of scheduling, having a schedule is almost crucial as a student-athlete. When you've got that much on your plate, it's a lot to manage, so you may as well make it easier for yourself. While you want to prioritise your studies and your sport, it's unhealthy not to have some downtime. When you're creating that schedule, make sure you've got enough time to build strong friendships and socialise. More than anything, it will make you happier, and it's important to take care of your mental health too. Don't overwork yourself. You'll find you work better when you're feeling good.
Learn from your mistakes
One idea that you might be familiar with on the field can also be helpful off the field. Learn from your mistakes. Just like in sport, you're not going to be perfect every time, and that's absolutely fine! It can be really hard trying to balance everything, and sometimes things go wrong. When do they do? Pick yourself back up and keep going. Especially when you're just starting university, you're going to have a lot to learn, so don't stress too much. Before long, you'll begin to get into the flow of it, and everything will fall into place. Remember, practice makes perfect!
Use your teammate's support
If there's anyone who will truly understand the pressure and stress you're under as a student-athlete, it's your teammates. They're most likely going through the same things as you are, and just like in sports, it's important that you support each other. There will be times when you need them, and they need you, so make sure you're there when it counts. Not only that, but they also make the best friends. Why? Because they'll have as busy schedule as you, and you can also bond while you play. They're the friends you'll see the most and the ones you relate to. Treasure them.
Make the most of sleep
Any student will tell you that getting sleep at university is a nightmare. From late-night deadlines to wild nights out, you might find those precious hours being shortened. But as an athlete, your rest is important! You need to keep in mind how tired you're going to be, especially if you've got a big event the next day. One way to make sure you're well-rested is to nap. Many students love a nap, and it can work wonders when you've got a free period. See what works for you, but don't let yourself suffer. Being tired can affect your work and your performance.
Accept help
You might need a little helping hand now and again, and that's absolutely fine! There are plenty of resources available to help you through university, and they are especially great for when you need to save a bit of time. Let's say you've got an essay coming up, and you just can't squeeze it in; why not have someone help you with that? Here at Ivory Research, we have expert writers to help you get your assignments completed. Not only would that help you reach the deadline, but we can also help you to find the right direction in your research. Check out our assignment writing services to find out more.
Have you got any other advice as a student-athlete? Comment below to help out a fellow student!