6 Great Christmas Gifts for College Students in 2019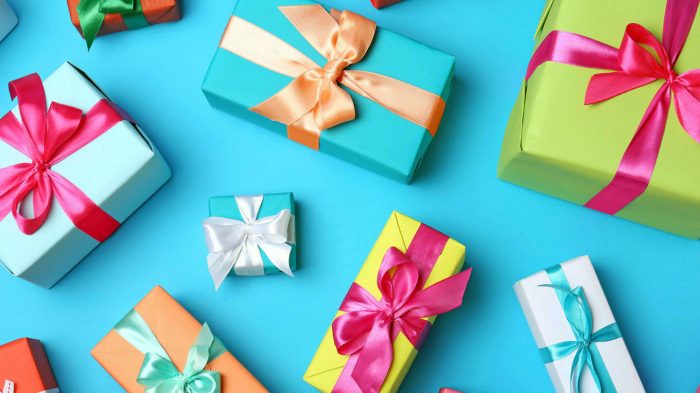 Christmas is right around the corner, and that means making sure you have the perfect gift for everyone on your list. When you need to get a present for your friend, it can be tricky. Surely, you want to give them something that they will actually use and enjoy. But what should you pick? Well, the truth is, college students are as unique as their studies, and their Christmas gifts should be too. This is a list of the six best things you can get for your college friend.
Amazon Echo Dot (3rd Generation)
At only £24.99, the Amazon Echo Dot 3rd Generation is a fantastic gift for any college student. It's simply a smaller version of the full-sized Amazon Echo, and supports music player, phone calls, and alarms, just like Alexa. The newest version also has a speaker that is much louder than the original, so you can be sure that your friend won't miss a phone call or morning alarm. The Echo Dot 3rd Generation also comes in stylish designs, so your present will look great in any dorm room. By the way, this is a perfect gift for a party maker.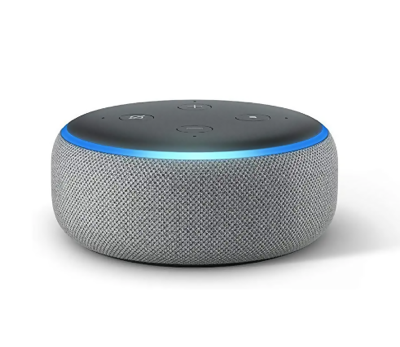 A Homesick Candle
For a college student who attends college away from home, this is a fantastic and unique gift. Perfect for decorating a new space. Homesick Candles capture the scent of a special and nostalgic place so that even living in a dorm room, they'll be able to feel right at home. Homesick Candles are about £24 and come in options for any place that your friend loves, from their hometown, to a city they love to visit, to the library.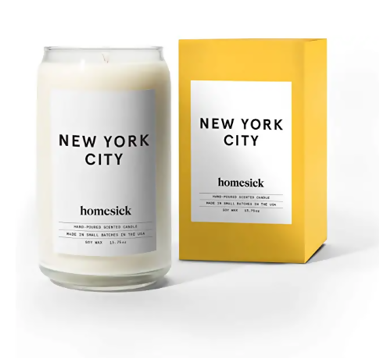 A Cold Brew Coffee Maker
Cold brew is all the rage these days, and caffeine is a must for all college students. To help your friend save money on coffee, why not give them something to make their cold brew themselves? That way, they won't need to spend time waiting in line for their drink, and they won't need to spend money every day on that necessary cup of joy. The Coffee Gator Cold Brew Coffee Maker is perfect for making cold brew at home and comes with a BPA-free filter and stainless steel measuring scoop perfect for getting that brew just right. This coffee maker is only £29.99 and will save your friend much more than that over their college years.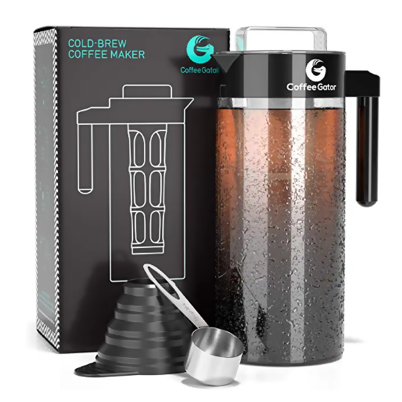 That Trendy Hydro Flask
Hydro flasks are not just a trend but a necessity for everyone who cares about their health. They're insulated, so all the drinks will stay ice cold or steaming hot, perfect for long days on campus, or studying at the library. This is also a great gift for the adventurous or fitness invested person so that they can keep their drinks at that perfect temperature for all-day adventures or long workouts. Hydro flasks average between £30 and £45, depending on the size of the bottle you choose to fit your friend's lifestyle and come in every color you can imagine. This is also a fantastic product to pair with a cold brew coffee maker—they'll be able to take their coffee to go, and have it stay cold all day!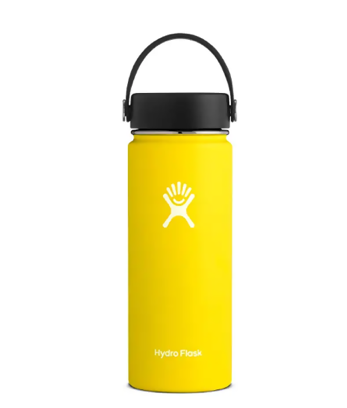 A Scratch Map
For a student who enjoys traveling, there's no better gift than a scratch map! Scratch maps are a unique gift that will allow your friend to cross off the whole world (or at least the places they've visited so far). Scratch maps come in all different styles and colors to match your friend's dorm room and serve as fantastic wall décor to spruce up a boring bedroom wall. Scratch maps are between £9 and £30, depending on how detailed they are, so you're sure to find one that fits your friend's destinations, dreams, and decorating style.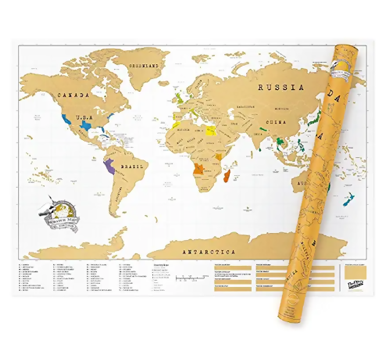 A Notebook
For a person who is fond of writing or drawing, you can't go wrong with a pretty, personalized notebook that they can use to keep their thoughts and ideas all in one place. With this personalized cork notebook by Dust and Things on Amazon, you'll be able to find one perfect for the unique student in your life. The notebooks are £19.99 and come with adorable sayings, the option to put your friend's name on the front, and different colors to match their style. The notebooks are also made of sustainable and vegan cork, so eco-conscious college students won't have anything to worry about.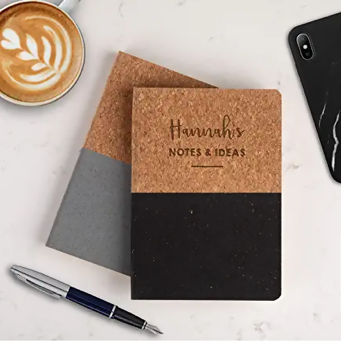 College is a special time for anyone, and with everybody away at school learning about their passions, it can feel a bit overwhelming to pick the right gift for your college friend. These are fantastic ideas for Christmas gifts for any college student. They won't break the bank, and they're sure to bring a smile to their faces on Christmas morning.