5 Essential Apps to Help You Write Your Assignments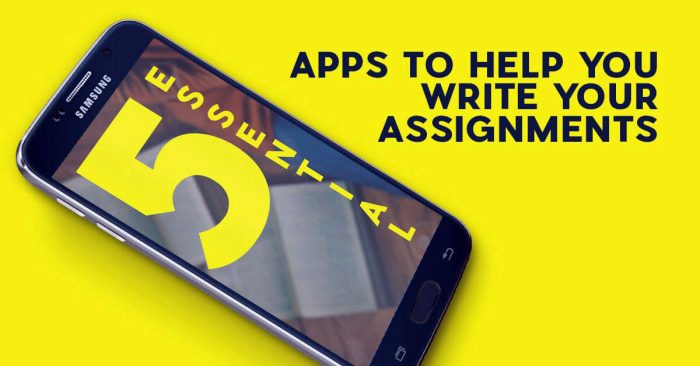 Cite This For Me
Available on iOS and Android
Don't spend precious hours of your time looking up Harvard Referencing guides or agonising over where to put the full stops in your bibliography. Cite This For Me is an app designed to save you time and effort when writing your assignments. Scan the barcodes of your books and journals to generate references. You can choose from over 7000 referencing styles and when you're done, you can download your finished bibliography straight to your email.
Dragon Dictation
Available on iOS and Android
Dragon Dictation is a voice recognition app that listens to you speak and converts the words into written text. They say it's up to 5 times faster than typing. Think of the hours you could save writing your assignments! You can also use this app to send notes and reminders to yourself; useful for any student who is constantly on the go.
Trello
Available on iOS, Android and desktop
Trello is a free productivity app that allows you to keep track of all your projects and stay organised. Create to-do lists, boards, and invite your friends and family to collaborate on your projects. This is a must-have app for any student wishing to condense their studying time and find a better work-life balance.
Be Focused, Clockwork Tomato and Pomodoro Tracker
Available on iOS, Android and desktop
The Pomodoro Technique is a time management hack that aims to provide you with the maximum focus, consequently allowing you to complete projects faster. The idea is that you work for 25 minutes, and then take 5 minutes break. There are versions available on iOS, Android and on your desktop that replicate this technique. Why not give it a try?
Anti-Social and Freedom
Available on Windows or Mac and iOS
One of the most difficult obstacles to overcome for any student is procrastination. Anti-Social is an app available on Windows or Mac (for a small fee) with the aim of solving your procrastination problems. Similarly, Freedom is an app available on iOS offering the same service. We all know that a "quick 10 minute check" on Facebook can soon turn into an hour of solid procrastination. These genius apps lock you away from websites where you are likely to waste your time so you can concentrate on your work.