Ivory Research Dissertation Services
Researching and writing a top quality dissertation is very demanding and requires some highly specialised skills. Understandably, many students struggle to produce work to meet the grade and achieve their deadline. Ivory Research offers a complete dissertation writing service, including everything from topic creation through to a fully researched and written dissertation. Relax, sit back and leave the hard work to us. Our professional dissertation writers are able to help you at every stage of the writing process. We offer the following services:
Your Dissertation - Your Deadline - Your Rules
Need just a
Dissertation Topic?
£39.99
You will get 5 Dissertation Topics
(Bachelor or Masters)
or 2 Topics – PhD level
Delivered in 72 hours
Read more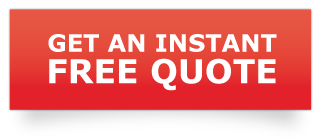 Our expert dissertation writers are graduates with UK degrees (minimum 2:1, through to Masters or PHD). You can be confident that the writer we assign to your dissertation will have the necessary experience and academic qualifications for your subject and that the work they produce will be of the highest academic standard. All Ivory Research works are scanned for duplicate content and are guaranteed plagiarism free.
We guarantee
100% plagiarism free
Fully referenced
Never resold
100% matching the brief
Delivered by your deadline
Free amendments
All writers have a UK Degree
We aim for 100% Satisfaction
If for any reason you are unhappy with the work we provide, feel that the quality has not lived up to our guarantees or that we have not followed your instructions, simply let us know within your free amendments period and we'll put it right. No quibbles.
Is it cheating?
Definitely not. Using our services does not make you a cheat. In fact, those who use our services are usually diligent students with a strong work ethic and a desire to obtain the grade they deserve.
It is help!
Usually, our clients have challenging personal circumstances or have been greatly disadvantaged by their university. They seek expert assistance to ensure they obtain the grade that they deserve. Used correctly, our services enable our clients to receive better grades.
"Excellent work and excellent service. The statistics you've done for my dissertation are just great."
"The quality of the edited dissertation I received really made this worthwhile doing. I am so happy with the results and will definitely use Ivory Research again."
"The stats for my dissertation was so worrying and gave me sleepless nights. I'm so glad I found you because it really did help me. Thank you."
" The editing you did on my dissertation was incredible. I'm so happy with the final work."
" Please advise my thanks to my writer! The dissertation is perfect! "
"Please thank the writer, I am very satisfied with the chapters she has helped me with for my dissertation, it is well put together with an excellent flow! "
" I have emailed your manager to say that I'm so happy. The writer that wrote the dissertation is a star! I hope he or she gets a bonus for being so great."
" I am so glad I asked for help from Ivory with my dissertation. The edited work I received back was so professional and really helped me to get good marks."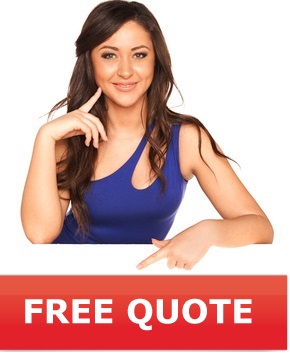 As well as our standard custom-writing services we also have a wide range of custom-written dissertation services. These services are varied and range from the Dissertation Topics and Outline service to the Full Dissertation service, for which a full custom-written service will be provided from start to finish. Between these services; we also offer proposals; dissertation parts or chapters; statistical services for dissertations; and dissertation editing, improvement and proof-reading.
If you are unsure of how to even begin your dissertation, our Dissertation Topics and Outline service provides you with a custom-written topic and outline. This will get you on the right track and push your dissertation in the right direction from the beginning.
Once you have selected your topic and have finished your outline, you are usually required to submit a proposal. Ivory Research can also help here, with high quality custom-written dissertation proposals available. We are able to provide proposals for all standards from our team of specialist academic writers. Utilising our dissertation proposal services helps you to make sure that your dissertation has an excellent foundation and a clear direction.
100% Plagiarism FREE – or your money back
If you are halfway through your dissertation and require help with a particular part or chapter, our Dissertation parts or chapters service will help you to get over the problems you are facing and put you back on the road to success. If you would simply like an expert opinion on your work so far, we also offer an Editing, Improvement and Proofreading service. With this service, a specialist in your subject will proofread your work, and as requested can add words, remove words, find additional sources or improve the standard of the work. This is a comprehensive service, offered with the knowledge that our writers are capable of fulfilling even the most difficult request.
We can also help if you require statistical analysis for your dissertation! Our statistical services for dissertations help ensure that the two most important parts of any dissertation, the analysis and results, are completed correctly. By gaining help from Ivory Research, you can be assured that your analysis is correct, complete and finished to the standard requested.
If you require all of the above services, our full dissertation service can help you from the topics and outline stage all the way through to the provision of a fully custom-written dissertation complete with statistical analysis and all of the required chapters. We pride ourselves on employing only the best writers in the industry, so you can be assured that your paper is being written by an expert in your subject. Our writing team includes specialists in all subjects so we will be able to help you – whatever your subject!
Free extras
Topic Creation
Abstract
Contents Page
References & Bibliography
Specific Models or Sources
Statistical analysis of data
Delivered in 3 Parts
21 days FREE amendments
Paid extras
Up to 10 drafts
Up to 4 months amendments
Primary Research help
Presentation
Appendices
Reflective log/diary
And anything else you need
You deserve the best so why settle for anything less?