Genuine custom statistical services from Ivory Research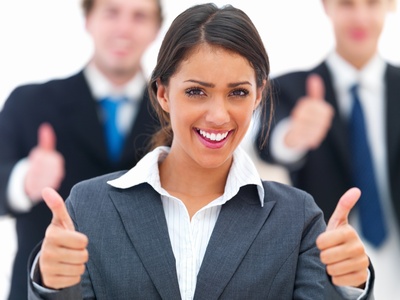 The ability to carry out detailed statistical analysis is a vital part of many degree courses. However, statistical analysis is a complex task that demands many specialist skills including knowledge of software such as SPSS, Excel, eViews, Polystat, Stata, Matlab and other packages.  Without such skills, completing statistical analysis can be very difficult, especially if you are running short of time and worried that you may not get the required grade
Our professional statisticians are graduates with UK degrees (minimum 2:1 and many have a Masters Degrees or PHD). We have a large team of experts with specialists in all academic disciplines.
You can be confident that the writer we assign to your statistical analysis project will have the necessary experience and qualifications for your subject and that the work they deliver will be of the highest standard.
You will get:
1st and 2:1 quality statistical analysis service
No plagiarism money back guarantee
Your statistical analysis will match your requirements 100%
Written by a writer with a UK Degree
Delivered via e-mail on or before your deadline
Fully referenced with a bibliography
Customer service support available 7 days a week
Competitive prices and bulk discounts
100% confidential
Seven-day period for free amendments
Free Extras
Optional Extras
Written report/explanations
Plan
Draft
Reflective log/diary
Our specialist statisticians are able to advise you on the best way of setting up your research and data collection methods. If you have yet to collect your data, we are able to create an Excel file for you to input your results. See example.
We are able to help you with all your statistical analysis needs, whether working on a specific area of research or interpreting a large and multifaceted dataset. Ivory Research statistical services include:
Basic statistics
Descriptive statistics (Mean, Median, Mode, Standard deviation, Range, Charts & Graphs)
Probability (Basic theorems on probability / Conditional probability)
Discrete probability distributions (Binomial, Poisson, Geometric, Hyper geometric)
Continuous probability distributions (Normal, T, Chi Square, F)
Z score
Confidence Interval for Mean, Standard Deviation and Proportion
Hypothesis test about mean and proportion
Hypothesis test about Standard Deviation and Variance
ANOVA (One way / Two way)
MANOVA
Correlation (Pearson's correlation, Rank correlation)
Linear regression (Simple linear regression / Multiple linear regression)
Non-linear regression
Logistic regression
Non-parametric test (Chi square , Run test , Sign test , Mann Whitney U test, Wilcoxon's paired sign rank test, Kruskal Wallis Test)
Statistical Quality Control (chart, R chart, C chart, P chart, NP chart)
Decision theory
Game Theory
Linear Programming Problem
Time Series Analysis (Moving average, Exponential smoothing, Fitting trend and Seasonal models)
Index Numbers
Business statistics
Biostatistics
Econometrics
Ordering your bespoke statistical analysis from the Ivory Research statistical analysis service is quick and easy. Simply complete our online order form , let us know your requirements and select your desired academic standard – 1st class, 2:1 or 2:2. We'll get back to you with a price for the project.  When you request your quote, you will also be able to book additional extras such as specific sources free of charge.  For an extra charge, you can also order written reports and explanations. You can also request an initial plan of your statistical analysis and/or a preliminary draft. This enables you to keep up with the progress of your order and advise us of any changes you would like made. And if you would like to order a reflective log or reflective diary to accompany your statistical analysis, you can do so on the order form. Extra charges apply.
When you complete the order form you will be asked to pay an initial deposit of £20. This will be deducted from the purchase price when we quote you for the work. If you decide not to proceed your deposit will be refunded in full. This enables us to read through your requirements in detail and ensure that we have the right analyst available to complete your assignment before we send your quote. If you have any questions you will of course always be able to contact us. We're available seven days a week.
You can pay for your custom statistical analysis by credit or debit card, PayPal or directly into one of our bank accounts. As soon as we receive your payment, our writer will start work.  Your completed order will be delivered to you by e-mail by the agreed deadline – guaranteed. And unlike other companies, we give you seven full days to check through the work we've written for you and request any changes that may be necessary at no extra cost, so you know it will be exactly right. If you require more time to make changes, for a small additional fee you can select an extended amendment period when you place your order.
100% plagiarism free money back guarantee
"With the help of the writer, I now understand what I'm doing. Thank you for all your help."
"Thank you, I am very happy with the analysis done!"

Landry

, Greenwich University
" Outstanding customer service and fanstastic work by the writer = one very happy customer."
"Please thank the writer for their help, I felt like I didn't know what I was doing before but I feel he's given me a real insight."
"Thank you for the amended analysis. I'm sure it's perfect now. Tell the writer thanks too."
"Super work – cheers!"

Robert

, Heriot Watt University
"Thank you to all at Ivory Research and the writer, I'm very happy."
"Tell the writer I am very happy with the statistical analysis and he's helped me learn a lot. I hope he can help me next time too."

Olga

, Leeds Metropolitan University