Being a student in 2016 Vs 2017 in Czech Republic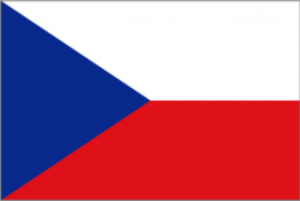 Today, over 42,000 foreign students are studying in the Czech Republic. It is a progressive popular destination for international study. Education over the past few years has evolved, with universities having an established reputation and interesting specialisms while students can live comfortably due to the affordable cost of living. Students studying at university can now take advantage of the improving educational standards, so much so that it is a life changing experience. Czech institutions are gradually becoming even more internationalised, establishing partnerships with countries inside and outside of the European Union. In recent years there have been considerable changes to student education at university level for students in the Czech Republic including;
1. Research oriented
Today, Czech Republic universities are modern, multi-disciplinary and research-oriented housing over than 50,000 students with different interests studying degree programs at bachelors, masters and even doctoral level. Compared to 2016 the institution in Czech now has more faculties in 2017.
2. Degree structure
The number of course options available at university has increased significantly at all levels of study in comparison with 2016. Today, conventional university-type institutions offer all types of degree programmes.
3. Assessment methods
The way in which courses have been assessed have changed in comparison with recent years. Universities have now introduced partial examinations which are taken after each semester. In addition, study outcomes are assessed through credits and points. The credit system has been transformed to bring it in line with other countries so that units and credits of study are now recognised.
4. Housing services
In comparison with early 2016, Czech universities now offer accommodation for its students who study in Prague. Consequently, students are well catered for when it comes to finding accommodation during their studies.
5. City Ranking
This year, the eminent rankings of best student cities of the world, as compiled by the British company Quacquarelli Symonds are ruled by the Czech Republic. The Czech capital provides a great student experience. The city achieves excellent ratings for forbearance and inclusivity, and ease of getting around, and scores well for affordability.
As of January 2017, the city was rated eighth in the best student cities categories ranking highly for the arts, culture, nightlife, employment opportunities, variety, sociability and tolerance.
6. Graduates.
Recent research in 2017 shows that institutions in Czech Republic provides the required preparation for specialists to succeed in the labour market. Furthermore, the European Commission has confirmed that the university meets the required standards of European tertiary education institutions.
7. Teaching experience
Today, lecturers use a mixture of the methods, such as lectures, e-learning andcase studies. In the 2017academic year, learning and teaching methods used have improved tremendously. Students now receive plenty of information before commencing their studies and during their courses, more emphasis has been placed on practice. As a result the country has experienced a marked increase in the percentage of students who were successful in their exams in 2017.