Being a student in 2016 Vs 2017 in Bahrain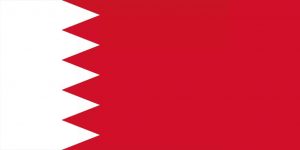 The Gulf Council Cooperation Nations including Bahrain have been experiencing a gradual but steady improvement in its educational provision. In the 2000s, there was a significant increase in educational provision, with the launch of 12 private colleges. This is in stark comparison to the 1990s where just 3 state funded colleges existed for higher education. This development was brought about by the transition from the oil industry to one based around information and the increasing number of women entering the workforce. Finances and society became stable and education was thought to be a strong foundation to facilitate change and continuing improvement in society.
Changes in Bahrain's institutions
The increasing interest in higher education encouraged private institutions to offer higher education to students.
A way to quality
Quality educational frameworks continued to develop supported by the economy and the government. In 2016 an evaluation of the Bahrain Economic Development Board (BEDB) distinguished education as one of the six factors that influenced financial advancement. The National Employment and Training Program encouraged an open door policy for access to education which in turn enhanced the employability of citizens.
Another contributing factor in educational change was defined through the Bahrain Economic Vision 2030. This national improvement initiative depended on three distinct areas; the government, the economy and individuals. This strategy placed great emphasis on the importance of education. The Quality Assurance Authority for Education and Training (QAAET) was established in 2008. This strategy was based on four key areas. The Schools Review Unit, the Vocational Review Unit, the Higher Education Review Unit and the National The Higher Education Review Unit (HERU) plays a key role within this educational framework and aims to enhance higher education in Bahrain through the completion of audits, and the establishment of standards and accountability in education.
Quality Assurance improvement
Through adequate quality assurance standards, it is hoped that access to education and educational provision will be improved. Previously, the absence of official frameworks resulted in an unregulated system and no accountability.