Academic editing and proofreading from Ivory Research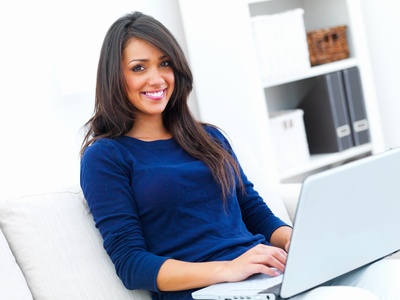 To be confident of achieving the required academic grade, many students invest in our custom editing, improvement and proofreading service.
Ivory Research offers assistance with all aspects of academic editing including custom essays, dissertations, theses, reports and proposals. The Ivory Research editing, improvement and proofreading service can help raise the standard of your university work at every level.
Perhaps your tutor has commented on your paper and recommended changes; you may have completed your paper but feel it could be made better; you may have reached a point where you can go no further and need help to get your work finished; you may just require a quick proofread and polish; or perhaps a major edit or rewrite.
Whatever your needs, our expert writers can help you deliver a paper to be proud of and get the right grade to progress your career.
Our custom editing and improvement service offers help with:
Spelling, grammar, writing style, workflow and organisation.
Changes required in response to your tutor's comments.
Locating and adding references from books and academic articles to support your work.
Editing or rewriting your paper to ensure it meets the required academic level – e.g. from 2:2 to 2:1 or 1st.
Analysing data from focus group findings and presenting the results.
Any other areas of your academic work where you feel our editing services could help.
All editing and improvement work is carried out by expert writers who are graduates with UK degrees (minimum 2:1, through to Masters or PHD). We pride ourselves on employing only the best writers in the industry, and as you would expect from the UK's top academic writing service, we have a large team of professional writers with specialists in all subjects.
You can be confident that the writer we assign to your editing assignment will have the essential experience and qualifications for your subject and that their work will be of the highest academic standard. All Ivory Research products are scanned for duplicate content and are guaranteed plagiarism free. *
1st, 2:1 or 2:2 standard custom editing and improvement
No plagiarism money back guarantee*
Your edited work will 100% match your requirements
Written by a writer with a minimum 2:1 UK Degree
Delivered via e-mail on or before your deadline
Customer service support available 7 days a week
100% confidential
Getting help with your editing and improvement is fast and straight forward. Simply complete our online enquiry form and let us know how our writers can help you.  We'll then get back to you with a price. Due to the varied nature of editing work, we obtain a quote from a selection of our writers. This enables us to find exactly the right academic match for your needs. Please allow a few hours for us to get back to you.
You can pay for your custom editing assignment using any major credit or debit card, PayPal or directly into our bank account. Our writer will start work as soon as we receive your payment. Your edited or proofread paper will be delivered to you by e-mail on or before the agreed deadline – guaranteed.
Unlike other providers, we allow you a full seven days to request amendments to our work at no extra cost. This gives you ample time to check your order and be certain that it is exactly as you want it.
100% plagiarism free money back guarantee*
*Please note that our no-plagiarism guarantee applies only to work completed by our writers, and not content written by yourself or others.
"This writer always writes an excellent assignment and improves on what I have done which you can't believe sometimes. I'm happy with this writer and I'd like him for all of my assignments. I'd recommended him for my friends too. "

Adam

, Canterbury Christchurch
"As far as I am concern the Writer did a fantastic job.  The Writer has been very patient and helpful. I am very grateful as I am very satisfy with your service and I will recommend it to my friends. Thank you so much for all your support may God bless you all. Amen! "

Halimatou

, Nottingham Trent
"I would like to take this opportunity and thank you for the work you've completed for me. It's definitely the best present I've ever received. I would be willing to recommend your services to my friends. Thank you!!! "
"Again you've improved my work and showing me where I went wrong. Thank you."

Stephan

, Salford University
" I've told my friends to use you, you made my essay so much better."
"Please say thanks to the writer, I appreciate what they have done. I'm sure I'm going to get a better grade than if I had done it all by myself."
"Received and I don't need anything else. The writer has made it perfect."
"I know I didn't give you much to work with but you've really turned it into something useable. Thank you for your efforts."

Linda

, University College Maastricht